Attorney Laura Anthony is an honors graduate from Florida State University College of Law and has been practicing law since 1993. After receiving her Juris Doctorate, she was admitted to the Florida Bar and began her career in West Palm Beach, Florida, where she developed expertise in the fields of corporate and securities law. Ms. Anthony is licensed in the state of Florida.

After working with Cohen, Norris, Scherer, Weinberger and Wolmer for six years in an of-counsel relationship, Ms. Anthony became Chief Legal Counsel for a national investment banking firm and NASDAQ broker dealer with over 200 employees. Ms. Anthony managed the firm's legal and compliance department and coordinated all legal work for the firm in regard to FINRA and SEC regulations, FINRA arbitrations, and public and private transactions.

In 2001 Ms. Anthony founded Legal & Compliance, LLC, a law firm designed to represent small and mid-size private and publicly held companies, their officers and directors.

Ms. Anthony's focus includes but is not limited to crowdfunding, registration statements, including Forms S-1, S-4, S-8 and Form 10, PIPE transactions, private placements, reverse mergers, and compliance with the reporting requirements of the Securities Exchange Act of 1934 including Forms 10-Q, 10-K and 8-K and the proxy requirements of Section 14. Moreover, Ms. Anthony represents both target and acquiring companies in reverse mergers and forward mergers, including preparation of deal documents such as Merger Agreements, Stock Purchase Agreements, Asset Purchase Agreements and Reorganization Agreements. Ms. Anthony prepares the necessary documentation and assists in completing the requirements of federal and state securities laws and SROs such as FINRA and DTC for corporate changes such as name changes, reverse and forward splits and change of domicile.

Ms. Anthony is highly regarded in her field and has built lasting relationships with clients and corporate professionals alike. The firm's trademark philosophy is to practice law from a business perspective, concentrating on avoiding problems, not just solving them.

Ms. Anthony is a member of the Society of the Four Arts, Young Friends of the Norton Museum of Art, Palm Beach County Zoo Society, Kravis Center for the Performing Arts, the Palm Beach County Bar Association, Crowdfunding Professional Association (CfPA), the Florida Bar Association and the ABA committee on Federal Securities Regulations. She is active in her community and volunteers her time with various charitable organizations. She currently resides in West Palm Beach with her husband and daughter.
Organisation:
Legal & Compliance, LLC
Legal Representation With A Business Perspective

It takes more than a top corporate law firm or experienced SEC attorney to prepare an effective registration statement or private placement memorandum (PPM), complete a complex reverse merger, close a technical commercial transaction, assist a Company with meeting the reporting requirements of the SEC or current information requirements for OTC Markets, or effectively perform as ongoing corporate counsel for small, publicly traded companies.
Effective legal representation can only be provided by a securities law firm that understands business itself, not just the laws that govern it. While other corporate law firms specialize in business theory, we focus on practical business applications.

Legal & Compliance, LLC is a multifaceted corporate and securities law firm. Our firm assists clients in all aspects of their commerce; including reverse mergers, registered public offerings, compliance with the over the counter market trading platforms such as OTCQB, compliance with FINRA and DTC, forming limited partnerships and partnership agreements, forming limited liability companies and operating agreements, strategic planning in response to unique management and ownership issues, and broad-scope legal services.

We at Legal & Compliance understand business and offer unique legal services to small and mid-size private and publicly-traded companies, entrepreneurs, and business professionals.

We are, without a doubt, the big firm alternative.

Emphasis On Avoiding Problems; Not Just Solving Them

We are more than just corporate and securities attorneys focusing on small, publicly traded companies. The firm provides comprehensive legal services and counsel for general corporate operations, business transactions, corporate law, corporate finance, regulatory, SEC and FINRA matters, and all aspects of document preparation. We maintain a legal as well as business perspective; focusing on avoiding problems, not just solving them.

Our experience in working with small, publicly traded companies is only exceeded by our ability to adapt. As the economic and regulatory landscape changes, so do we. Our firm is constantly evolving in order to stay abreast of regulatory changes and trends in the industry.

Corporate and Securities Law Practice Areas Include:

Matters of corporate and securities law, including business entity formation, mergers & acquisitions, operations, business transactions and corporate finance transactions

Reverse mergers, Initial public offerings, PIPE's, direct public offerings, and secondary public offerings including the completion of S-1 and S-4 registration statements

Private placement memorandums, limited liability company agreements, employment contracts, operating agreements, asset and stock purchase agreements, distribution and franchise agreements, limited partnership agreements

Crowdfunding

Regulatory and compliance matters, including SEC, FINRA and DTC matters
Public company compliance including Securities Exchange Act of 1934 filings, including 8-K's, 10-Q's and 10-K's

Securities arbitration and litigation and commercial litigation
Profession:
Lawyer - in Law firm with 2-10 attorneys
Practice Areas:
Contracts, Administrative Law, Business and Commercial Law, Corporate Law
Languages:
English
License:
1993
Area served:
United States and Internationally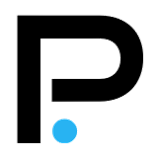 https://paginelegali.com/professional/780/profile/laura-anthony;jsessionid=D80C3A6E23DFA9E11AA57A23F6A3F2B9