Ho iniziato la mia attività occupandomi di diritto del lavoro e della previdenza sociale dapprima nella mia città natale (Catanzaro) e, successivamente, a Roma (città in cui ho conseguito la laurea). Ho fatto un'interessante esperienza come Vice Procuratore Onorario presso la Procura della Repubblica di Roma . Questa esperienza ha dato il via alla mia attività di penalista che ho intrapreso dapprima a Roma e, successivamente a Como (foro al quale sono iscritto da gennaio 2013).
Organisation:
Studio Legale Avv.Gianluca Giovinazzo
Lo studio offre gratuitamente la consulenza del caso e fornisce sempre un preventivo dettagliato sulle eventuali spese da affrontare nel corso dell'intero giudizio.
Profession:
Lawyer - in Law firm with 2-10 attorneys
Practice Areas:
Litigation, Employees' Rights , Employment Law, Family Law, Child and Juvenile Law , Criminal Law, Health Law, Divorce, Labor and Employment, Personal Injury, Medicine and Ethics , Debt Recovery, Medical Malpractice, Professional Liability, Occupational Safety and Health, Wills
Languages:
English, Spanish
License:
Catanzaro
Area served:
Tutta la Lombardia e, in particolare, sulle province di Como, Monza Brianza e Varese.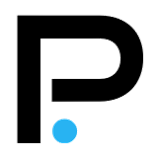 https://paginelegali.com/professional/717/profile/gianluca-giovinazzo;jsessionid=94E52AB261F8806B8EF5056C5EF4A020