Attorney Harry Mirchandaney counsels clients throughout Southern California on Estate Planning, Advanced Estate Planning, Asset Protection, Entity Formation, and Prenuptial and Marital Agreements, through HMA's offices in Riverside, Newport Beach, and other satellite locations.

Harry received his JD from Loyola Law School where he served as an Editor of The Loyola of Los Angeles International and Comparative Law Review. He also holds an MBA from UNC-Chapel Hill, a graduate degree in systems engineering, and an undergraduate degree in engineering from Cornell. Harry was sponsored for his MSSE and MBA degrees by IBM Corporation, where he started as an Assistant Engineer and rose to the position of Senior Manager responsible for world-wide Programs and Projects, prior to pursuing his interest in Law, via entry into Loyola's highly ranked evening law program.

Harry helps estate planning clients secure peace of mind through effective and comprehensive estate planning which has been carefully thought through based on close communication with the client. Harry can help families and individuals safeguard their legacy and wealth via the use of foundational, enhanced, and advanced estate planning techniques.

Harry is admitted to practice in all courts of California, and is a member of WealthCounsel, the Trusts and Estates section of the American Bar Association, the Family Law section of the Orange County Bar Association, and the Riverside County Bar Association.
Organisation:
HMA LAW
Profession:
Lawyer - in Law firm with 2-10 attorneys
Practice Areas:
Family Law, Corporate Law, Divorce, Accidents and Injuries, Wills, Trusts and Estates Law
Languages:
Hindi, English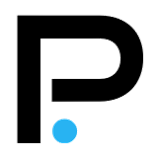 https://paginelegali.com/professional/644/profile/harry-mirchandaney;jsessionid=E682B3876CBE255F9993AD97A3299059