Studio Legale Avv. Cristina Fuschini
Via Giacomo Battuzzi, 79, 48123 Ravenna RA, Italia
Phone: 3421309776 Fax: 0544 464065
Avvocato civilista, matrimonialista e canonista.
Dottoranda in Diritto Canonico
Esercita l'attività forense dal 1995.
Assistenza giudiziale e stragiudiziale; tutela dei diritti della parte debole ( incapaci, minori, disabili) consulenza contrattuale con particolare riferimento a enti no profit e onlus.
Nullità matrimoniali avanti i Tribunali Ecclesiastici.
Organisation:
Studio Legale Avv. Cristina Fuschini
Profession:
Lawyer - in Law firm with 2-10 attorneys
Skills & Practice Areas:
Adoption Law, Class Action, International Trade , Litigation, Contracts, Disability Law , Civil Law, Child and Juvenile Law , Health Law, Charity and Not-for-Profit Law
Languages:
English, Italian, Latin
License:
Ordine degli Avvocati di Ravenna
Geographic area of practice:
Lo Studio opera prevalentemente in ambito regionale e offre altresì alla clientela consulenza legale online sul territorio nazionale.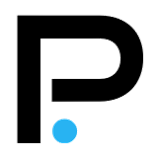 https://paginelegali.com/professional/643/profile/cristina-fuschini;jsessionid=9D5DC9DE80D4C545C76CBAC8B0A9B706