Specialties
AdibLaw advises clients on commercial transactions and business development. Adib Law Firm's counselors serve companies in their business growth, transaction negotiations, trademarks, and regulatory compliance matters.

Our industry expertise derives from doing the kinds of deals our clients do.

Guiding Global Business. We work with leading companies in dozens of industries worldwide. We know what works and what does not work in commercial negotiations and business expansion strategies. Let our experience and expertise serve your business.
History
Established in 1985
Our Philosophy

Principles
Dedicated to the Highest Standards in Serving Our Clients.

Knowledge
Knowledge of Law, Business & Finance Practices.

Expertise
Effectively and efficiently integrating information and applying expertise, experience and insight to make decisions and solve problems.

Flexibility
Reacting to change, conflict, ambiguity, and uncertainty with confidence.

Innovation
Unique approach and generating creative solutions while seeking alternative solutions

Strategy
Clear & Precise Guidance for long term challenges and trends, understanding implications of decisions, translating law into business ideas and practical applications.
Organisation:
Adib Law Firm
Profession:
Lawyer - in Law firm with 2-10 attorneys
Practice Areas:
Alternative Dispute Resolution, Antitrust and Trade Regulation, Arbitration, International Trade , Contracts, Business and Commercial Law, International Law, Corporate Law, Dispute Resolution
Languages:
English, Farsi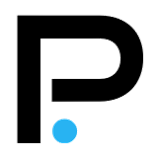 https://paginelegali.com/professional/635/profile/hamed-adibnatanzi;jsessionid=D94EA63A6ED71A756412319EBA704894