Jocelyn Burton is a Martindale-Hubbell AV rated attorney with over 21 years of experience. For over eleven years, Ms. Burton was an Assistant United States Attorney in the United States Attorney's Office of the Northern District of the California. During her tenure there, she served as both deputy chief and chief of the civil division. As civil chief, she was the first or second line supervisor to 19 attorneys, 6 paralegals and 19 other support staff and she was responsible for managing the civil division and the approximately 1500 civil cases pending annually. Ms. Burton handled hundreds of civil affirmative and defensive cases for federal departments and agencies. She was counsel of record in cases resulting in over twenty published decisions in federal court. In addition, Ms. Burton litigated over 80 civil appeals before the United States Ninth Circuit Court of Appeals. In her practice at various size law firms and the federal government, Ms. Burton has litigated numerous cases involving claims of various types of discrimination, including age, race, religion, disability, sex, national origin, as well as harassment and retaliation claims.

She received her B.A. from Wake Forest University, a Masters of Public Affairs from the University of Texas at Austin and her J.D. from the University of Chicago.

Specialties: employment discrimination, severance agreements, employee contracts, harassment claims, wrongful terminations, and wage and hour claims
Organisation:
Burton Employment Law
Burton Employment Law is a San Francisco Bay Area law firm which provides employment counseling and litigation services. Whether the issue is sexual harassment, overtime, wrongful termination, discrimination or a severance agreement, Burton Employment Law can help you. Burton Employment Law provides legal services to clients in all bay area cities and counties including San Francisco, Alameda, Contra Costa, Solano, San Mateo, Santa Clara, Marin, Fremont, Hayward, Oakland, Antioch, Pittsburg, Richmond, San Jose, Vallejo and Palo Alto.
Profession:
Lawyer - in Law firm with 2-10 attorneys
Practice Areas:
Employment Law
Languages:
English
License:
California - 1988 North Carolina - 2006
Area served:
California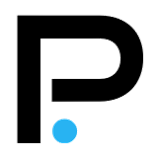 https://paginelegali.com/professional/580/profile/jocelyn-burton;jsessionid=D32C09F11D9B95294086A569BC73CA24