Egyptian National, graduate of Faculty of Law, University of Cairo, Egypt and is practicing since 1989. I am a prominent member of Legal Researches and Studies Centre, Cairo and published many researches and studies in various branches of Law.

I began my career in the United Arab Emirates since 1996. I was working with a leading Law Firm in Dubai for a year and later have been successful in opening Al Midfa & Associates Law Firm since 1997 in partnership with Advocate Sami Al Midfa, who worked as a Judge and Public Prosecutor. Since then it was no looking back for me and the firm has grown to have one of the best professional reputation in Dubai due to his professional attitude, hard work, honesty and integrity. With over 22 years of legal experience as a Licensed Advocate in the Courts of Egypt and of the UAE, I have independently handled Court litigation in UAE for sizeable private, multinational and corporate clientele, besides representing some Government Institutions.

I am the Youngest Expatriate Advocate holding a license to practice in Dubai Courts and Federal Courts of UAE. I am a member of the International Bar Association (IBA). I am also registered with The International Chamber of Commerce (ICC).

I am one of the top most leading Litigator in Dubai Courts and deal with all kinds of litigation in court such as Civil / Commercial, Family matters, Real Estate issues, Labour, Succession & Inheritance, Criminal matters, Marine Law, Construction Law, Aviation law and much more.

Being a voracious reader, I am able to discuss various topics, other than law, as well. I am very well read and highly intellectual. Protecting my reputation and that of my firm is the top most priority for me.

I have traveled extensively to UK, USA, Thailand, Canada and Europe in connection with professional engagements and give various expert advises on UAE Laws. I possess the requisite skills to provide in-house legal services to overseas law firms as well.
Organisation:
Al Midfa & Associates
We are a Local Law Firm in the United Arab Emirates and are based in Dubai. We undertake all kinds of Litigation work in the Courts here.
Profession:
Lawyer - in Law firm with 2-10 attorneys
Practice Areas:
Alternative Dispute Resolution, Arbitration, Litigation, Contracts, Aviation Law, Administrative Law, Civil Law, Business and Commercial Law, Constitutional Law, Employment Law, Communications/Telecommunication Law, Family Law, International Law, Admiralty and Maritime Law, Criminal Law, Corporate Law, Divorce, Construction Law, Labor and Employment, Intellectual Property, Dispute Resolution
Languages:
Arabic, English
License:
Member of Egyptian Bar Member of the International Bar of Association
Area served:
United Arab Emirates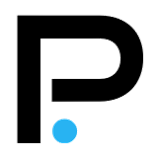 https://paginelegali.com/professional/564/profile/khalid-abdel-wahab;jsessionid=7D4A91B4D2B6E782531684B3B91B99CE