Advocate, LL.B Honours East Anglia
Organisation:
Kakkouras, Panayides & Chrysanthou LLC
The law firm of Kakkouras, Panayides and Chrysanthou L.L.C. was registerred at the Registrar of Companies of Cyprus in March 2009, as a lawyers limited liability company with registration number HE 247014.

KSCP juris is a community trade mark duly registered by our law firm.

Panayiotis Kakkouras, Christos Panayides and Charilaos Chrysanthou, three of the founders of the law firm have long experience to handle non-contentious and litigation matters.

Kakkouras, Panayides and Chrysanthou L.L.C. is the law firm recommended for commercial law in Cyprus by Legals Finest. Mr Panayiotis Kakkouras is also recommended as an expert in commercial law.

Our target and philosophy is to provide high standard services with loyalty and respect to our clients.
Profession:
Lawyer - in Law firm with 2-10 attorneys
Practice Areas:
Adoption Law, Arbitration, International Trade , Litigation, Contracts, Human Rights, Insurance Law, Banking Law, Civil Law, Business and Commercial Law, Employment Law, Travel and Tourism Law, European Union Law , Family Law, Real Estate Law, International Law, Child and Juvenile Law , Criminal Law, Divorce, Construction Law, Finance and Investments, Mergers and Acquisitions, Accidents and Injuries, Internet, Investments, Labor and Employment, Personal Injury, Property, Debt Recovery, Medical Malpractice, Dispute Resolution, Financial Law
Languages:
Greek, English
License:
Cyprus Bar Association
Skills & Education:
I am a director of a small size law firm in Nicosia- Cyprus. Details of our law office and services can be found on our web page www.kscp.com.cy. We can advise and give legal assistance regarding applications from non European union citizens how to form a company in Cyprus and how to buy property in Cyprus. Further, we can provide legal assistance regarding Cyprus Law. We can give you legal advice and representation in any Court in Cyprus in various legal fields, namely, Civil and Criminal Litgation, Criminal law, Company Law, Family law, Tort law (road traffic accident-compensation) Contract and Employment Law. Our lawyers can give you legal advice regarding sale and purchase of immovable property in Cyprus. If you are interested in any way do not hesitate to contact me.
Area served:
Republic of Cyprus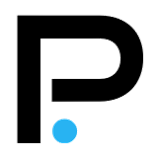 https://paginelegali.com/professional/554/profile/charilaos-chrysanthou;jsessionid=EAE97F4BD5C129B2E2ABBCD71FB94531