Needle & Ellenberg, P.A.
1401 Brickell Ave, Miami, FL 33131, USA
Phone: 305-530-0000 Fax: 305-530-1919
Andrew Needle, BS Cornell University,1974; JD, University of Miami, 1977,cum laude. Florida Bar, 1977. Florida Bar Board Certified Civil Trial Lawyer. Former editorial consultant to Matthew Bender Law Books. Author, Post Trial Motions, Florida Civil Trial Practice, Chapter 18, Ninth Edition. Author, Inside The Minds – Representing Plaintiffs in Medica Malpractice Cases "Current Challenges in Handling Medical Malpractice Actions: Statutory Protections, Expenses, and Societal Misconceptions," Thomson Reuters/Asparatore 2012. Named as one of South Florida's Top Lawyers in Medical Malpractice by the South Florida Legal Guide, 2002-2012. Selected as a Heavy Hitter in health care law by the South Florida Business Journal, Feb. 10, 2006. Selected by his peers for inclusion in The Best Lawyers in America®, 2007-2012.
Organisation:
Needle & Ellenberg, P.A.
Profession:
Lawyer - in Law firm with 2-10 attorneys
Skills & Practice Areas:
Class Action, Insurance Law, Construction Law, Accidents and Injuries, Personal Injury, Legal Malpractice, Medical Malpractice, Professional Liability
Languages:
English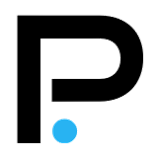 https://paginelegali.com/professional/538/profile/andrew-needle;jsessionid=DEBC9057CDCBF3CF41AF285B002D88C3