Avvocato cassazionista, civilista, titolare dello studio legale Fogliani. Esperto in diritto della navigazione e dei trasporti, svolge in tali materie attività accademica presso università italiane. Titolare e curatore del sito www.fog.it, portale di diritto della navigazione italiano. Ha al suo attivo numerose pubblicazioni specialistiche ed ha partecipato a numerosi convegni nella materie di cui è esperto. Esperto in diritto di internet e dell'informatica.
Organisation:
Studio legale Fogliani e Associati
Lo Studio legale Fogliani si occupa in prevalenza di diritto civile. In tali rami del diritto, affrontati sia sotto il profilo contrattuale, sia sotto quello contenzioso (giudiziale e stragiudiziale), lo studio è attivo in special modo nel diritto della navigazione e dei trasporti, nel diritto assicurativo nonché nel diritto della informatica e di internet.
Maggiori dettagli sul sito dello Studio - http://www.studiofogliani.it
Other Offices:
Corso Elvezia 4, 6900 Lugano, Svizzera
Profession:
Lawyer - in Law firm with 2-10 attorneys
Practice Areas:
Alternative Dispute Resolution, Arbitration, Litigation, Contracts, Aviation Law, Insurance Law, Civil Law, Business and Commercial Law, Travel and Tourism Law, Pharmaceutical Law, International Law, Admiralty and Maritime Law, Internet, Intellectual Property, Professional Liability, Dispute Resolution, Transportation
Languages:
English, Italian
License:
Giurisdizioni superiori italiane. Iscritto iscritto all'Albo degli avvocati di Roma ed all'Albo pubblico degli avvocati degli Stati membri dell'UE e dell'AELS del Cantone Ticino
Area served:
Direttamente su Roma e Lugano; in tutta Italia e Svizzera tramite rete di fidati corrispondenti.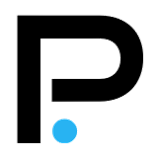 https://paginelegali.com/professional/435/profile/enzo-fogliani;jsessionid=78F171D9E460C2976992C32F64C64F74