"INTER LEGAL ALBANIA – Law Firm Legal Solutions", is established upon the initiative of its two founders, aiming at earmarking their professional experiences in establishing an authentic ''bridging structure'' between Albania and other investors from Europe, aiming to invest in Albania
The law firm is composed of selected and experienced professionals, possessing professional competencies for fulfilling tasks and functions of a wide spectrum, able of offering assistance to its customers through consultancy and assistance in administration of legal rapports, attaching a special importance to the prevention and legal aid, if so required.
Its aim is to face the professional needs of companies operating in Albania, offering them, in case they have an interest – packages of consultative services including legal and fiscal assistance, accounting and the labor law. Having into account what was said above, it is evident that the firm is established in order to meet the requirements emerging from an ever competing market, which requires settling of complex problems of a wide specter.
Organisation:
Inter Legal Albania - Law Firm
Profession:
Lawyer - in Law firm with 2-10 attorneys
Practice Areas:
Alternative Dispute Resolution, Environmental Law, Arbitration, Contracts, Administrative Law, Insurance Law, Banking Law, Civil Law, Copyright, Communications/Telecommunication Law, Family Law, Real Estate Law, Corporate Law, Taxation Law, Divorce, Finance and Investments, Labor and Employment, Property, Debt Recovery, Legal Malpractice, Financial Law
Languages:
Albanian, English, Italian, Dutch, German
License:
Bar of Tirana, Albania, since 2008.
Area served:
Albania, Kosovo, Macedonia.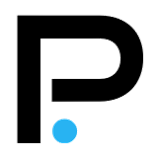 https://paginelegali.com/professional/380/profile/klajd-karameta;jsessionid=7E7E02E8061F3BB5146AB970800E1F27