Studio Legale Avv. Antonio Oliveri
Via Trapani 2, 94100 Enna EN, Italia
Phone: 093526044 Fax: 093526044
Ha frequentato:
Corso di perfezionamento e aggiornamento in diritto penale minorile;
Corso per Mediatori Professionisti;
Corso di Deontologia e Tecnica dell''Avvocato penalista, presso la Camera Penale di Catania "Serafino Famà".
Organisation:
Studio Legale Avv. Antonio Oliveri
Profession:
Lawyer - in Law firm with 2-10 attorneys
Skills & Practice Areas:
Civil Law, Family Law, Child and Juvenile Law , Criminal Law, Taxation Law, Divorce, Accidents and Injuries, Debt Recovery
Languages:
English
License:
Ordine degli Avvocati di Enna, anno di iscrizione 2009.
Other information:
Cassazionista: No Disponibilità per domiciliazioni: Sì Lo studio si avvale della collaborazione di dottori commercialisti.
Geographic area of practice:
Enna e Caltanissetta.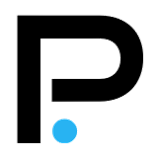 https://paginelegali.com/professional/338/profile/antonio-oliveri;jsessionid=B4D25BD2B610D47E48551FD981AA211D