Duncan & Craig LLP is an Alberta based law firm providing a full range of corporate and litigation services to local, national and international clients. Established in Edmonton, Alberta, Duncan & Craig LLP now maintains offices in Vegreville, Drayton Valley and Wetaskiwin. In addition to Alberta, our professionals also provide services to clients in British Columbia, Saskatchewan, the Northwest Territories, the Yukon and Ontario.


One of the oldest law firms in Alberta, Duncan & Craig LLP was founded in 1894. The original partners were
William Short, who later served as the first Mayor of the City of Edmonton, and Charles Cross, who became
the first Attorney General of the Province of Alberta. Today, we continue to build upon a long tradition of excellence in serving our clients' best interests with a dedicated and professional focus.
Organisation:
Duncan & Craig LLP
Profession:
Lawyer - in a Law firm with 26-50 attorneys
Practice Areas:
Alternative Dispute Resolution, Antitrust and Trade Regulation, Arbitration, Litigation, Contracts, Employees' Rights , Agricultural and Rural Law, Administrative Law, Insurance Law, Banking Law, Civil Law, Business and Commercial Law, Copyright, Employment Law, Family Law, Bankruptcy Law, Real Estate Law, Corporate Law, Taxation Law, Divorce, Construction Law, Finance and Investments, Mergers and Acquisitions, Immigration and Nationality , Accidents and Injuries, Labor and Employment, Personal Injury, Trademarks and patents, Mediation, Intellectual Property, Wills, Trusts and Estates Law
Languages:
English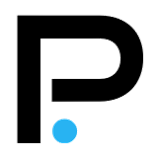 https://paginelegali.com/professional/313/profile/duncan-craig-llp;jsessionid=EF9EBC0786CD4EE99FB182A28CE23B6E