Lo studio opera nell'ambito del diritto civile con particolare propensione per il diritto societario, fallimentare e bancario.
Organisation:
Studio Legale Campese - Avvocati
Per maggiori informazioni sullo studio e la sua organizzazione consulta il sito www.studiocampese.it
Profession:
Lawyer - in Law firm with 2-10 attorneys
Skills & Practice Areas:
Alternative Dispute Resolution, Arbitration, Banking Law, Civil Law, Business and Commercial Law, Bankruptcy Law, Corporate Law
Languages:
English
License:
Iscritto all'albo degli Avvocati dall'anno 1988. Iscritto all'elenco dei Cassazionisti dall'anno 2001.
Geographic area of practice:
Lo studio opera in ambito nazionale. In prevalenza in Benevento ed a Napoli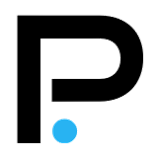 https://paginelegali.com/professional/3091/profile/ugo-campese;jsessionid=CD0676FBC6F56188B0D8E211513FC103