Sono un avvocato nato e cresciuto in Inghilterra, per cui sono anche di madre lingua inglese.
Avendo appronfondito gli studi con due master post laurea, in Diritto Europeo e in International Business Law, ciò mi ha consentito di inserirmi nell'area del diritto commerciale internazionale.

Oltre a tale area lo studio di cui sono titolare si avvale della collaborazione di ottimi professionisti e ciò ci consente di essere attivi in altre area, quale il diritto commerciale-civile-famiglia e nel diritto penale.
Organisation:
Studio Legale Dario Di Pietropaolo
Profession:
Lawyer - in Law firm with 2-10 attorneys
Practice Areas:
Alternative Dispute Resolution, Arbitration, International Trade , Litigation, Contracts, Consumer Law, Civil Law, Business and Commercial Law, Constitutional Law, Copyright, European Union Law , Family Law, Bankruptcy Law, Real Estate Law, International Law, Child and Juvenile Law , Criminal Law, Divorce, Accidents and Injuries, Personal Injury, Trademarks and patents, Property, Intellectual Property, Debt Recovery, Legal Malpractice, Medical Malpractice, Dispute Resolution, Wills
Languages:
English
License:
Avvocato e anche qualificato come Solicitor (avvocato) in Inghilterra.
Area served:
Principalmente a cavallo tra l'abruzzo e marche (province di Pescara, Teramo, L'Aquila, Ascoli Piceno, Fermo e Macerata) ma in generale in quasi tutto il centro Italia.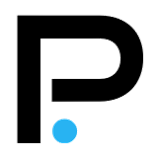 https://paginelegali.com/professional/2922/profile/dario-di-pietropaolo;jsessionid=1B63461A8A717F879E193546C5E5A41F