I am the Practice Director of Mercury Legal, a specialised boutique legal practice based in Brisbane, Australia.

I have over 15 years experience as a specialist in Intellectual Property and as such have built a client base of International, Interstate and local businesses that I advise on all facets of intellectual property, information technology and commercial matters.

My aim for Mercury Legal is to continue to be focused on building lasting personalised relationships, based on high quality legal advice, clarity and transparency.
Organisation:
Mercury Legal
Profession:
Lawyer - in Law firm with 2-10 attorneys
Practice Areas:
International Trade , Contracts, Business and Commercial Law, Copyright, Media Law, Entertainment Law, International Law, Corporate Law, Global Technology, Internet, Intellectual Property
Languages:
English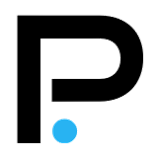 https://paginelegali.com/professional/292/profile/ellen-beattie;jsessionid=5ADADD6565C655BD32B627AE23977570