Avvocato con studio a Roma, iscritto albo degli Avvocati di Roma dal 1994.
Settori civile, lavoro, societario, immobiliare, famiglia e successioni, consulenza alle imprese in fase di start-up, salute e sicurezza sul lavoro D.Lgs. 81/08, responsabilità degli enti D.Lgs. 231/01.
Organisation:
Studio Legale De Valeri Law Firm
Profession:
Lawyer - in Law firm with 2-10 attorneys
Practice Areas:
Alternative Dispute Resolution, Litigation, Contracts, Employees' Rights , Insurance Law, Civil Law, Business and Commercial Law, Copyright, Patent Law, Media Law, Employment Law, Family Law, Real Estate Law, Criminal Law, Corporate Law, Sport law , Accidents and Injuries, Internet, Privacy Law, Personal Injury, Trademarks and patents, Mediation, Property, Intellectual Property, Debt Recovery, Medical Malpractice, Professional Liability, Dispute Resolution, Occupational Safety and Health, Trusts and Estates Law
Languages:
English, Italian
License:
Roma
Area served:
sede unica in Roma con gli studi collegati a Pescara, Salerno e Milano.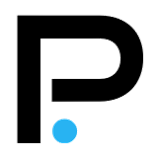 https://paginelegali.com/professional/283/profile/luigi-de-valeri;jsessionid=FDE0A510D095ED64563189C903016E80