Elda Llambi, joined LPA Law Firm Albania in as an Associate in the Commercial Contract Banking & Finance department. Before joining LPA Law Firm Albania, Elda worked for several years in major Albania law firm in the banking & finance sector. Elda has gained wide experience in national and international acquisition financing, leveraged finance transactions, investment grade financing and real estate financings. Restructurings and international factoring transactions add to her experience. Elda advises national and international credit institutions as well as borrowers and private equity investors.

ACITAD member
Admitted at Albania Bar Association

Published work
Albania Law Digest - 2011 co-author
Banking Sector - Balkan Law directory 2009
Organisation:
LPA Law Firm Albania
Leading law office in Albania

LPA Law Firm is considered to the most reliable Albanian law offices in the fields of business, commercial real estate and corporate law. The firm's structure, with a high level of specialization enables the firm to offer its clients efficient legal advice as well as personal service. Besides its focus on corporate law, commercial real estate the firm is mainly engaged in litigation, competition law as well as matters of general business and civil law.
Profession:
Lawyer - in a Law firm with 10-25 attorneys
Practice Areas:
Contracts, Administrative Law, Patent Law, Media Law, Entertainment Law, Internet, Trademarks and patents, Wills
Languages:
Albanian, French, Greek, English, Italian
License:
ACITAD member Admitted at Albania Bar Association
Skills & Education:
Elda Llambi has also legal experience in intellectual property rights, trademark registration, labor and employment law as well as specific aspects of convergence among and within E-economy markets, including E-commerce, telecommunications, information technology, media. Elda Llambi has significant expertise in multi-jurisdictional legal support to multinational and regional companies and has participated on numerous cross-border projects.
Area served:
Albania, All Albania regions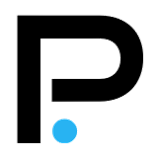 https://paginelegali.com/professional/2650/profile/elda-llambi;jsessionid=84A6FE9984046B11FA00D6EFA94B61F0