Organisation:
Yosifova, Ivanov & Petrov law firm
Yosifova, Ivanov & Petrov Law Firm is a law office having its seat in the City of Sofia, Bulgaria and was founded in 2009.

Our practice areas are:
● Commercial law
● Property law
● Law of obligation
● Tax law
● Civil law
● Civil procedure
● Administrative law and procedure
● Legal relations in construction
● Legal service in the area of public procurement
● Intellectual property law.

Working languages of the office are Bulgarian, English, Russian and Italian.
Profession:
Lawyer - in Law firm with 2-10 attorneys
Practice Areas:
Antitrust and Trade Regulation, Litigation, Contracts, Administrative Law, Business and Commercial Law, Bankruptcy Law, Real Estate Law, Corporate Law, Taxation Law, Finance and Investments, Mergers and Acquisitions, Trademarks and patents, Debt Recovery, Dispute Resolution, Trusts and Estates Law, Financial Law, Pro Bono
Languages:
Bulgarian, English, Italian, Russian
Area served:
Bulgaria, Sofia, 1606, Damian Gruev No 1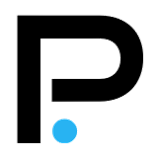 https://paginelegali.com/professional/2586/profile/iva-yosifova;jsessionid=EEC20D37608F772A19879C52209A5352