Avvocato, Mediatore e Amministratore di condominio, Titolare dello studio CERNAIA LEGALE.
In precedenza geometra libero professionista e impiegato presso TERNA - Rete Elettrica Nazionale.
E' esperto di questioni civili e amministrative, edilizia e urbanistica, appalti, energia, responsabilità professionale e medica, privacy, lavoro e sicurezza.
Si occupa anche di successioni, diritto bancario, diritto condominiale, diritti reali e locazioni, espropri e asservimenti coattivi.
Organisation:
CERNAIA LEGALE , lo studio dell'Avv.Gabriele Cerofolini Bandinelli in Firenze
Chiarezza, impegno, professionalità. Un'unica risposta alle tue domande. CERNAIA LEGALE - www.cernaialegale.it.
Profession:
Lawyer - Solo Practitioner
Practice Areas:
Alternative Dispute Resolution, Environmental Law, Litigation, Contracts, Consumer Law, Employees' Rights , Administrative Law, Insurance Law, Banking Law, Civil Law, Business and Commercial Law, Copyright, Patent Law, Travel and Tourism Law, Family Law, Pharmaceutical Law, Real Estate Law, Child and Juvenile Law , Health Law, Corporate Law, Construction Law, Energy, Environment/Natural Resources, Eminent Domain, Accidents and Injuries, Internet, Personal Injury, Trademarks and patents, Mediation, Medicine and Ethics , Property, Intellectual Property, Legal Malpractice, Medical Malpractice, Professional Liability, Dispute Resolution, Occupational Safety and Health, Wills, Transportation, Trusts and Estates Law
Languages:
English, Italian
License:
Avvocato iscritto all'Ordine Avvocati di Firenze dal Marzo 2017. In precedenza geometra libero professionista dal 2002 al 2011, iscritto al Collegio dei Geometri di Firenze col n.4658/14 fino al Dicembre 2013. Dottore in Giurisprudenza dal Giugno 2010, laureato presso l'Università di Firenze, tesi su "La Responsabilità medica". Pratica forense svolta presso lo Studio Legale Cecchini di Firenze dal 2010 al 2012. Abilitazione alla professione di Avvocato conseguita nell'Ottobre 2013, nella sessione di esami 2012. Fino al Febbraio 2015 ha curato direttamente una rubrica di diritto di famiglia, con approfondimenti e articoli sul sito www.cecchinilaw.it . ADR- Alternative Dispute Resolution - Corso di perfezionamento sulla Mediazione ex Dlgs 28/2010 (Università di Firenze), per iscrizione presso organismi accreditati ex DM 180/2010. Amministratore di Condominio- abilitazione ex DM 140/2014 - corso ANAMMI Associazione Nazional-Europea Amministratori Immobili - Ottobre 2015/Gennaio 2016. Fino al Gennaio 2017 impiegato presso TERNA spa- Rete Elettrica Italiana - Ufficio Autorizzazioni, Servitù ed Espropri.
Area served:
Firenze, Toscana.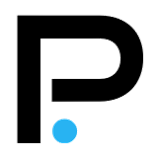 https://paginelegali.com/professional/2574/profile/gabriele-cerofolini-bandinelli;jsessionid=08C385ECCE04A517C8C6C805DCA23836