Consulenza ad Aziende, ristrutturazione aziendale, cessioni ed acquisizioni di partecipazioni Societarie, contrattualistica internazionale, coordinamento piani di Marketing, Business.
Organisation:
Studio Legale Associato Petrelli Corsi
Profession:
Lawyer - in Law firm with 2-10 attorneys
Practice Areas:
International Trade , Litigation, Contracts, Insurance Law, Banking Law, Civil Law, Business and Commercial Law, Family Law, Bankruptcy Law, International Law, Criminal Law, Sport law , Divorce, Construction Law, Energy, Environment/Natural Resources, Finance and Investments, Mergers and Acquisitions, Global Technology, Accidents and Injuries, Investments, Personal Injury, Debt Recovery, Medical Malpractice, Dispute Resolution, Occupational Safety and Health, Wills, Trusts and Estates Law
Languages:
French, English, Spanish
Skills & Education:
2013 e 2014 Vice Presidente del Club 41 "Fermo La Marca" 33.
Area served:
Italia, Messico, Colombia, Cuba. Relazioni dirette in Romania, Russia, Cina.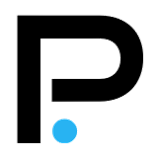 https://paginelegali.com/professional/2399/profile/francesco-petrelli;jsessionid=F6003F26D301BF3DEF1C2F5D2F196AC4