Lo Studio Legale EC svolge la propria attività principalmente nel campo del Diritto d'Impresa, del Diritto del Lavoro, del Diritto Civile e del Diritto Commerciale.
Una particolare area di specializzazione è poi dedicata al Diritto Ereditario ed alle Successioni.
L'organizzazione dello Studio è concepita per garantire al Cliente un'assistenza professionale e veloce, con la certezza della reperibilità immediata di un Avvocato in grado di dare risposte chiare e precise in tempi brevi.
Organisation:
Studio Legale EC dell'Avv. Elena Clemente
Other Offices:
Via Andrea Appiani, 9, 20121 Milano, Italia
Profession:
Lawyer - in Law firm with 2-10 attorneys
Practice Areas:
Alternative Dispute Resolution, Environmental Law, Antitrust and Trade Regulation, Arbitration, International Trade , Litigation, Contracts, Administrative Law, Insurance Law, Banking Law, Civil Law, Business and Commercial Law, Employment Law, Bankruptcy Law, Real Estate Law, International Law, Corporate Law, Construction Law, Finance and Investments, Mergers and Acquisitions, Internet, Investments, Labor and Employment, Privacy Law, Trademarks and patents, Mediation, Property, Intellectual Property, Debt Recovery, Professional Liability, Dispute Resolution, Wills, Trusts and Estates Law, Financial Law
Languages:
French, English, Italian
License:
Le competenze specifiche dello Studio si sono evolute e rafforzate grazie alla notevole esperienza maturata nella soluzione delle problematiche tipiche della gestione ordinaria e straordinaria della Piccola e Media Impresa. Lo Studio è in grado di coprire tutti i settori merceologici grazie ad un costante aggiornamento professionale ed alla capacità di essere sempre in "prima linea" a fianco del proprio Cliente.
Area served:
Via Appiani, 9 – 20121 Milano Via XXIX Maggio, 9 – 20025 Legnano Lunedì - Giovedi 8.30 - 12.30 e 14.30 - 19.30 Venerdì 8.30 - 12.30 Solo su appuntamento o direttamente presso la Sede del Cliente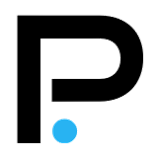 https://paginelegali.com/professional/2238/profile/elena-clemente;jsessionid=3336B6D1EEB54D22BE66B50909038215