Studio Legale Avv. Alessandro Friggione
Corso Matteo Renato Imbriani, 85, 76125 Trani BT, Italia
Phone: 0883953120 cell.3406671554 Fax: 0883954141
Lo studio legale si occupa prevalentemente di diritto civile, commerciale, amministrativo tributario e lavoro. I soggetti a cui si riferisce sono privati (nel quale viene svolta consulenza e difesa in campo civililistico, familiare, responsabilità RC.A., aquiliana e lavorativa) e la piccola e media impresa dove consulenti d'impresa (avvocati, commercialisti, consulenti del lavoro e marketing aziendale) sono in grado di seguire passo passo tutti gli step aziendali. Start up, gestione commerciale e fiscale, contrattualistica e controversie in campo civile e amministrativo tributario, programmazione e investimenti, fusioni, implementazioni, procedure esecutive, concordati preventivi, attività fallimentari.
Organisation:
Studio Legale Avv. Alessandro Friggione
Oltre alla presenza di avvocati civilisti ed amministrativisti lo studio è integrato da un team di consulenti aziendali quali: commercialisti, fiscalisti e consulenti del lavoro, nonché da un ulteriore ramo per la programmazione, gli investimenti, di marketing aziendale ed informatizzazione. La mission di questo studio è quella di dare al cliente (nel settore imprenditoriale) consulenza ad ampio raggio in tutti i rami sia interni che esterni riferiti all'impresa. Tendendo a prevenire problematiche nelle suddette materie ed in caso contrario a supportare il cliente nelle relative controversie.
Profession:
Lawyer - in Law firm with 2-10 attorneys
Skills & Practice Areas:
Alternative Dispute Resolution, Arbitration, Litigation, Contracts, Consumer Law, Employees' Rights , Administrative Law, Insurance Law, Banking Law, Civil Law, Business and Commercial Law, Employment Law, Travel and Tourism Law, Family Law, Bankruptcy Law, Real Estate Law, Health Law, Corporate Law, Taxation Law, Divorce, Construction Law, Energy, Environment/Natural Resources, Mergers and Acquisitions, Accidents and Injuries, Privacy Law, Personal Injury, Mediation, Property, Debt Recovery, Legal Malpractice, Medical Malpractice, Professional Liability, Dispute Resolution, Occupational Safety and Health, Wills, Transportation, Financial Law, Pro Bono, Charity and Not-for-Profit Law
Languages:
French, English, Italian
License:
Abilitazione all'esercizio della attività forense, commerciale, fiscale e tributaria. Specializzazioni in campo tributario, amministrativo, e giurista d'impresa.
Other information:
cell.3406671554 e-mail alefrigg@libero.it posta pec: alessandro.friggione@pec.ordineavvocatitrani.it
Geographic area of practice:
Lo studio opera nel circondario del Tribunale di Trani e di Bari. Ed in caso di ristrutturazioni aziendali e bilanci è in grado di trasferire le proprie professionalità in tutta Italia per le attività temporalmente necessarie.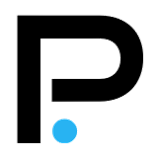 https://paginelegali.com/professional/2234/profile/alessandro-friggione;jsessionid=621C7038A9CA26785197B52C0343EA6D