Mi occupo prevalentemente della tutela della persona, in particolare in caso di lesioni, diffamazioni, malpractice medica, tutela di persone diversamente abili, minori.
Organisation:
studio legale avvocato Loredana Ermia
Studio legale individuale particolarmente attento alla riservatezza dei propri assistiti ed alla sicurezza nel trattamento dei dati personali . il continuo aggiornamento professionale, la puntualità nello svolgimento degli incarichi affidati fanno di questo studio un punto di riferimento anche per Colleghi che voglio scambiare idee sui casi trattati, così come per affidare domiciliazioni presso il tribunale di Savona, Imperia T.A.R. della Liguria
Profession:
Lawyer - Solo Practitioner
Practice Areas:
Litigation, Disability Law , Human Rights, Agricultural and Rural Law, Civil Law, Copyright, Patent Law, European Union Law , Family Law, Child and Juvenile Law , Health Law, Education and School Law, Divorce, Privacy Law, Personal Injury, Trademarks and patents, Medicine and Ethics , Equal Opportunities, Intellectual Property, Debt Recovery, Medical Malpractice, Professional Liability, Wills
Languages:
French, English, Italian, Latin, Portuguese, Russian, Spanish, German
License:
Abilitata alla professione forense nel 2002
Skills & Education:
Parlo correntemente francese e tedesco.
Area served:
Opero prevalentemente in ambito regionale e nella vicina Francia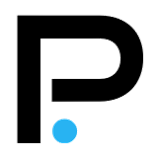 https://paginelegali.com/professional/2229/profile/loredana-ermia;jsessionid=23D3323224841F4D60B2C58851CB47C9