Nato nel dicembre dell'anno 1968 nella penisola salentina nelle vicinanze di Otranto (la porta d'Oriente), mi sono trasferito al seguito della famiglia nel 1973 a Bergamo dove sono cresciuto. Ho frequentato, al termine del liceo, l'Università Statale degli Studi di Milano dove mi sono laureato nel luglio 1993. Iniziata la pratica forense e svolto il servizio civile, ho conseguito l'abilitazione alla professione negli anni 1995/96 e mi sono iscritto all'albo degli avvocati di Bergamo nel dicembre 1996.

Ho aperto il mio studio nel gennaio 1997, prima grazie all'ospitalità dell'avv. Francesco Coppola presso il cui studio avevo svolto la pratica e poi autonomamente in condivisione con i colleghi Luca Pagani e Stefano Gotti a Bergamo via Fantoni n. 5/B.

Dall'aprile 2006 lo studio ha trovato la nuova collocazione in via Borfuro n. 8 a Bergamo nelle immediate vicinanze del Tribunale.

Tra il 1999 e il 2002 ho coperto l'ufficio di Giudice Onorario presso il Tribunale di Brescia e dal 2002 ricopro l'incarico di Giudice di Pace presso il circondario di Milano (IX sezione civile).
Organisation:
Avv. Alessandro Pedone
Profession:
Lawyer - Solo Practitioner
Practice Areas:
Arbitration, International Trade , Contracts, Employees' Rights , Human Rights, Civil Law, Business and Commercial Law, Employment Law, Communications/Telecommunication Law, Family Law, Military Law, Sport law , Divorce, Accidents and Injuries, Internet, Personal Injury, Mediation, Debt Recovery, Legal Malpractice, Medical Malpractice, Professional Liability, Wills, Charity and Not-for-Profit Law
Languages:
English, Italian
License:
Avvocato iscritto all'albo degli avvocati di Bergamo dal 19 dicembre 1996
Skills & Education:
Disponibile per domiciliazioni a tariffa concordata.
Area served:
Bergamo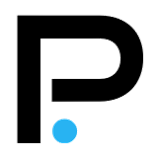 https://paginelegali.com/professional/2175/profile/alessandro-pedone;jsessionid=8A75681D84B2C8D27DF77334204A321D