Organisation:
Studio Legale Piffanelli
lo Studio legale è aperto dal lunedì al venerdì dalle ore 9,00 alle ore 13,00 e dalle ore 15,00 alle ore 19,00.
Si riceve su appuntamento.
Profession:
Lawyer - Solo Practitioner
Practice Areas:
Litigation, Civil Law, Family Law, Child and Juvenile Law , Criminal Law, Divorce, Accidents and Injuries, Debt Recovery
Languages:
English, Italian
License:
abilitata alle difese d'ufficio presso il Tribunale per i Minori dell'Emilia Romagna. Iscritta nelle liste dei difensori ammessi al gratuito patrocinio presso Ordine degli Avvocati di Ferrara.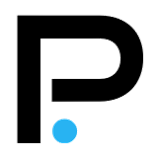 https://paginelegali.com/professional/1575/profile/elisa-piffanelli;jsessionid=4A4B3D0DCA1D5DDF8AEFDC293772B5AC