I am practicing in private international law, providing legal advice and assistance to private individuals, companies and law firms acting in a globalized world.

I handle cases about international commercial contracts, torts, enforcement procedures, international family law, inheritance law, matrimonial property law etc.

As an academic assistant of the department of private international law, I also teach and do research in this area at Ghent University, Belgium.

I also handle national law matters, in cooperation with other lawyers if necessary.
Organisation:
DMadvocaten
Profession:
Lawyer - in Law firm with 2-10 attorneys
Practice Areas:
Alternative Dispute Resolution, Arbitration, International Trade , Litigation, Contracts, Consumer Law, Elder Law, Insurance Law, Civil Law, Business and Commercial Law, European Union Law , Family Law, International Law, Divorce, Accidents and Injuries, Personal Injury, Debt Recovery, Professional Liability, Dispute Resolution, Wills
Languages:
French, English, Dutch, German
Area served:
Belgium (advice and litigation), Europe (advice)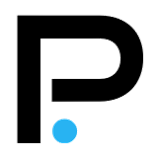 https://paginelegali.com/professional/1495/profile/jan-de-meyer;jsessionid=280234D8A0F307BD1DC9EBE33EA6BDC5