Attorney at Law in an International full service business Law Firm VARUL, that is active in Lithuania, Latvia, Estonia and Belarus.
Our law firm provides services in all areas of business law with special emphasis on M&A and Corporate law. We also have strong Litigation department.
I specialise in corporate law, civil corporate litigation, corporate bankruptcy, defence in white collar crime cases.
Organisation:
Law Firm VARUL
www.varul.com
Profession:
Lawyer - in a Law firm with 50+ attorneys
Practice Areas:
Arbitration, International Trade , Litigation, Contracts, Civil Law, Business and Commercial Law, Bankruptcy Law, Criminal Law, Corporate Law, Taxation Law, Construction Law, Mergers and Acquisitions, Immigration and Nationality , Medical Malpractice, Dispute Resolution
Languages:
English, Lithuanian, Russian
License:
2012, Lithuanian Bar Association
Skills & Education:
Member of Lithuanian Bar Association; Member of European Criminal Bar Association
Area served:
Baltic region (Lithuania, Latvia, Estonia)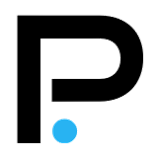 https://paginelegali.com/professional/1431/profile/arturas-gutauskas;jsessionid=1E6ADDF5B15D0C023F71B4092CC02C50