I have a general real estate and civil litigation practice in Tampa, Florida. In 2011, I was appointed to the Consumer Protection Law Committee of the Florida Bar. I graduated from Boston University School of Law with a Juris Doctorate and a concentration in International Law in 2004, and I graduated from American University School of International Service in 1998. I have also earned admission into all of the state courts of Florida, Maryland, and the District of Columbia, but am currently actively practicing only in the state of Florida. I have civil litigation experience related to a broad range of matters, such as foreclosures, liens, contracts, personal injury, property damage, and family law. I also help clients with trust and estate planning.
Organisation:
Longa Law Firm, P.A.
Longa Law Firm, P.A. is an attorney professional association founded in 2008 by Lesly Carmen Longa. We help our clients to find the best solutions to their legal issues. The firm employs the latest technology to provide services in a cost-effective and efficient manner. Our main office is located in Tampa, Florida, but we also use secure online technology to help clients from virtually any location.
Profession:
Lawyer - in Law firm with 2-10 attorneys
Practice Areas:
Litigation, Contracts, Consumer Law, Real Estate Law, International Law, Wills, Trusts and Estates Law
Languages:
English, Spanish
License:
Florida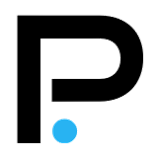 https://paginelegali.com/professional/1393/profile/lesly-carmen-longa;jsessionid=E9EFBE3275BBFD60A85B5F54276820AC