I practice in the areas of creative arts and entertainment law, immigration, and civil and criminal appeals.
Organisation:
Law Office of Ama N. Appiah, P.A.
Profession:
Lawyer - Solo Practitioner
Practice Areas:
Adoption Law, Copyright, Media Law, Entertainment Law, International Law, Child and Juvenile Law , Immigration and Nationality , Intellectual Property
Languages:
English
License:
I am licensed to practice in the state of Florida, and federally through the U.S. Middle District of Florida.
Area served:
Florida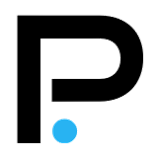 https://paginelegali.com/professional/1360/profile/ama-appiah;jsessionid=624F760463256AA2C8834886D172B236