Andreas Fankhauser's practice focuses on litigation, arbitration, and mediation, with a significant emphasis on contractual and regulatory aviation matters and business. He has represented airlines, general and regional aviation operators, airports, and manufacturers and their insurers. Andreas Fankhauser advises on all aspects of aviation liability, including major disasters, criminal liability, aircraft damage, product liability, and passenger, cargo, and baggage claims.

Andreas Fankhauser has worked on a number of significant cases, including the DHL/Bashkirian Airlines mid-air collision in July 2002.

In 2000 he qualified at the Zurich bar and was admitted to practise law in Switzerland. He served as a legal secretary and a judge in the District Court of Zurich and later moved to private practice. In 2012, he joined the Zurich-based law firm of Baumgartner Mächler as a partner.

He is a member of a number of professional associations, including the International Bar Association, the Swiss Arbitration Association, the European Air Law Association and the Swiss Association of Air and Space Law.

Andreas Fankhauser speaks German, English, and French.
Organisation:
Baumgartner Mächler
www.bmlaw.ch
Profession:
Lawyer - in a Law firm with 10-25 attorneys
Practice Areas:
Alternative Dispute Resolution, Arbitration, International Trade , Litigation, Aviation Law, Business and Commercial Law, International Law, Dispute Resolution
Languages:
English, German
Area served:
Switzerland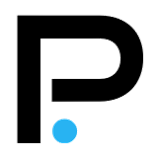 https://paginelegali.com/professional/1344/profile/andreas-fankhauser;jsessionid=3A11A7E7A1CCAB815B5532C02143D115