Lo Studio si occupa di far valere nei confronti dello Stato i crediti vantati dalle Imprese per lavori e forniture effettuati nell'interesse della PA. Siamo molto ben attrezzati sia per ricorsi alla Corte di giustizia dell'Unione europea con sede in Lussemburgo, per quanto riguarda la violazione da parte dello Satto italiano della Direttiva UE 2011/7/UE che fissa il termine di 30 giorni per effettuare i pagamenti dovuti alle Imprese; come pure si potrebbe seguire la strada del ricorso alla Corte europea dei diritti dell'uomo di Strasburgo per violazione dell'art. 1 del Protocollo 1 (aggiuntivo alall Convenzione di Roma del 4 novembre 1950), che riconosce e garantisce i diritti di natura patrimoniale. Lo Studio, oltre a ricorsi innanzi la Corte europea dei diritti dell'uomo con sede a Strasburgo e alla Corte di giustizia dell'Unione europea con sede a Lussemburgo, si occupa di questioni di natura giudiziale e stragiudiziale in materia di diritto amministrativo, del lavoro, civile, penale, commerciale, internazionale ed europeo.
Organisation:
Studio associato Sinagra-Sabatini-Sanci
Profession:
Lawyer - in Law firm with 2-10 attorneys
Practice Areas:
Arbitration, International Trade , Litigation, Contracts, Consumer Law, Employees' Rights , Human Rights, Administrative Law, Insurance Law, Civil Law, Business and Commercial Law, Copyright, Patent Law, Media Law, Employment Law, European Union Law , Communications/Telecommunication Law, Family Law, Bankruptcy Law, International Law, Military Law, Child and Juvenile Law , Criminal Law, Corporate Law, Sport law , Divorce, Eminent Domain, Global Technology, Immigration and Nationality , Accidents and Injuries, Internet, Privacy Law, Intellectual Property, Debt Recovery, Wills
Languages:
Albanian, French, English, Italian
License:
Gli Avvocati dello Studio legale sono abilitati a patrocinare dinanzi alla Corte di Cassazione; alla Corte europea dei diritti dell'Uomo, al Tribunale di primo grado e alla Corte di giustizia dell'Unione europea.
Area served:
Roma; Ankara; Istanbul; Tirana; San Paolo del Brasile; Palermo; Fiume.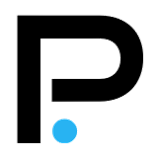 https://paginelegali.com/professional/1299/profile/augusto-sinagra;jsessionid=A4EE60F3C817F7A9DA020D609053753E